Commercial HVAC Services Auckland – Solutions for your business.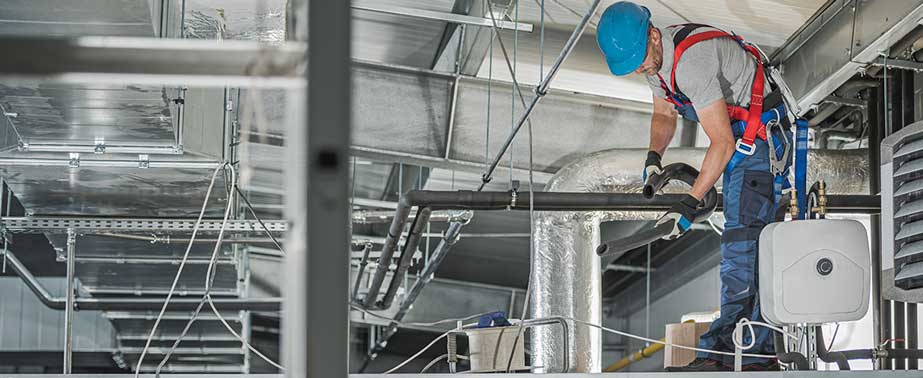 At Commercial Air Conditioning Auckland, we provide a range of services to keep your home or business comfortable. Whether you need regular maintenance, repairs or installation of new air conditioning units, our team is here to help. We understand that making sure your space stays at the right temperature and humidity level can be challenging – which is why we are committed to providing quality service every step of the way.
We strive to ensure each job meets industry standards while delivering cost-effective solutions tailored to meet individual needs. Our professional technicians use advanced technology and methods when working on any project so that it's completed quickly and efficiently.
We pride ourselves on offering friendly customer service from start to finish; from answering any queries you may have about our services before work begins, through to completing the job itself according to schedule. So if you're looking for reliable air conditioning support in Auckland then look no further than Commercial Air Conditioning Auckland.
Our Professional Team Of Experts
At Commercial Air Conditioning Auckland, we are proud of our professional team of experts. All members have extensive experience and training in the field, making us one of the leading air conditioning companies in New Zealand. With their knowledge and expertise, they can provide a comprehensive range of services to suit any commercial property or business owner's needs.
The team is dedicated to ensuring customer satisfaction with every job completed. From initial consultation through to installation and maintenance work, you can expect an exceptional level of service that meets your expectations. Our staff is always willing to go above and beyond for customers, providing advice on energy-saving solutions as well as providing technical support throughout the process.
With this commitment to excellence backing us up, you can trust us to deliver high quality air conditioning services at competitive prices. Moving forward, we look forward to helping businesses all over Auckland reach peak comfort levels with our tailored solutions.
Range Of Air Conditioning Services
At Commercial Air Conditioning Auckland, we offer a range of air conditioning services to meet your needs. Our team can install split systems, ducted units and multi-head systems in both residential and commercial buildings. We also have the expertise to advise you on the best system for your particular requirements.
If you already have an existing air conditioner, our technicians are trained to carry out repairs or maintenance work quickly and efficiently. Regular servicing is important because it ensures that the air conditioning unit works at its optimal level as well as helping to extend its life expectancy.
TIP: It's essential to use qualified personnel when having any type of repair or installation work done – this guarantees that all relevant safety standards are met.
Quality Assurance And Maintenance
At Commercial Air Conditioning Auckland, we believe in quality assurance and maintenance. We understand that not all air conditioning systems are created equal, so it is essential to have a reliable approach when maintaining them. To ensure our customers receive the best experience possible, we provide two distinct services: regular preventative maintenance and emergency response repair work.
When it comes to preventative maintenance, we prioritize safety and reliability above all else. Our experienced technicians will thoroughly inspect each system for any faults or potential issues before providing replacement parts if needed. Moreover, they can also advise on energy efficiency measures if required. As part of this service, we can offer:
Regular scheduled visits
Check-ups
Cleanings
Onsite repairs
Replacement parts as needed
We also offer quick responses to urgent situations where an air conditioning unit may require immediate attention due to unexpected damage or malfunction. Our team is available 24/7 to attend your property promptly and assess the situation quickly, allowing us to get your system up and running again with minimal disruption. With such comprehensive coverage in place, you can rest assured that your business won't suffer from downtime caused by faulty equipment.
From ensuring optimal performance through our quality assurance and maintenance services to offering comprehensive installation solutions – Commercial Air Conditioning Auckland has everything you need for efficient cooling in one convenient package.
Comprehensive Installation Services
At Commercial Air Conditioning Auckland, we offer comprehensive installation services. Our team of experienced technicians are dedicated to providing reliable and professional work for our customers. We understand that having a correctly installed air conditioning system is essential in ensuring the longevity of your home or business's unit. That's why our team takes the time to ensure each job is done right – from start to end.
We also provide ongoing maintenance plans so you can rest assured knowing that your air conditioner will continue running efficiently and safely throughout its lifespan. This means you won't need frequent repairs due to poor installation practices down the line! And with our 24/7 emergency repair service, any unforeseen technical issues can be fixed quickly and effectively without hassle. With these comprehensive services, there's no better place than Commercial Air Conditioning Auckland to ensure your cooling needs are met at all times.
Our commitment to quality assurance provides peace of mind for our clients; now it's time for us to show you how partnering with us could bring even more benefits!