Commercial HVAC Services Auckland
Commercial HVAC Services Auckland – Solutions for your business.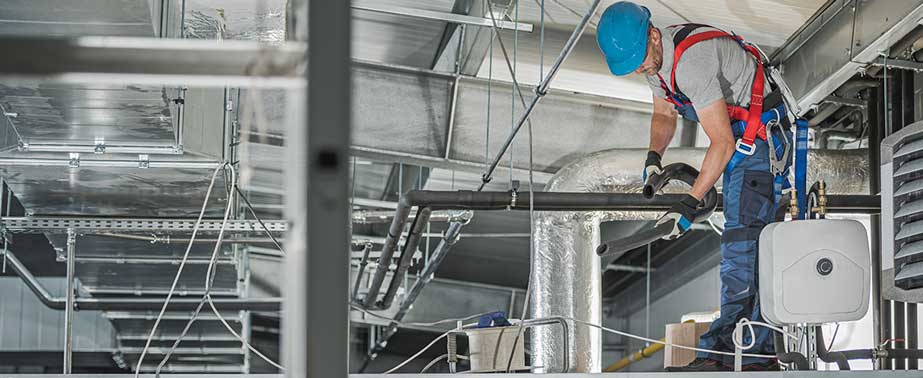 Are you looking for reliable Commercial HVAC Services Auckland? If so, Commercial Air Conditioning Auckland is the perfect choice! We offer a variety of top-notch services that are sure to meet your needs. Our team of experienced professionals will ensure that your building's air conditioning system is functioning at its best.
At Commercial Air Conditioning Auckland, we understand how important it is for buildings to have efficient and reliable air conditioning systems; That's why we provide quality service with an emphasis on customer satisfaction. Whether you need repairs, maintenance or installation our experts can handle it all. With years of experience and access to the most modern technology, our trained technicians guarantee that your project runs smoothly from start to finish.
We also go above and beyond when it comes to customer care. Our friendly staff provides ongoing support throughout the process and ensures that any concerns are resolved quickly and efficiently. So if you're looking for excellent air conditioning services in Auckland then look no further than Commercial Air Conditioning Auckland!
Design And Build Of Hvac Systems
At Commercial Air Conditioning Auckland, we specialize in designing and building HVAC systems. Our team is highly experienced in all aspects of the process – from design to installation to maintenance. We take pride in delivering efficient solutions that are tailored to your exact needs and budget requirements.
Our services include a full range of preventative and corrective measures for both residential and commercial settings, including air quality testing, filter replacements, cleaning evaporator coils, replacing condensers, installing fans and more. As part of our commitment to customer service excellence, we also offer competitive pricing on labor costs as well as discounts for bulk orders.
We strive to provide an effective solution no matter what the size or complexity of the job at hand may be. With many years of industry experience under our belts, you can trust that any system designed by us will not only meet but exceed expectations when it comes to energy efficiency and comfort levels. And with our 24/7 emergency response team standing ready to assist you should something go wrong, you can rest assured knowing that help is always available when needed. Moving forward…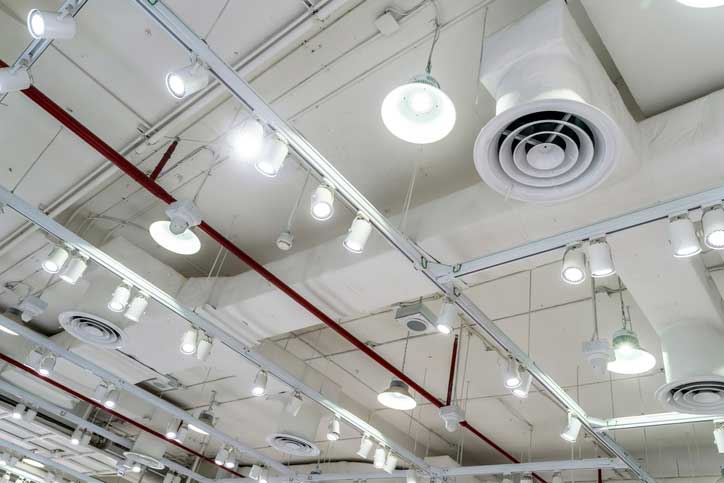 Commercial HVAC Analytics
We provide businesses with the data they need to make informed decisions and ensure their system is running efficiently. We employ a range of techniques to analyse existing performance, identify issues and recommend solutions that will reduce energy costs and improve operational effectiveness. Here are just some of the benefits our analytics offer:
1) Cost saving – by identifying areas for improvement we can help you save on your power bills;
2) Improved efficiency – analysing current output helps us determine where improvements should be made in order to maximize efficiency;
3) Enhanced comfort – it allows us to pinpoint any problem areas affecting temperature or air quality within buildings.
We also provide detailed reports so clients can see exactly what's going on inside their systems. This gives them full visibility into how well their HVAC system is performing and allows them to take corrective action before problems become too severe. Our analytics allow businesses to stay one step ahead when it comes to keeping their HVAC system functioning properly. From here we transition into maintenance services, ensuring optimal operation all year round.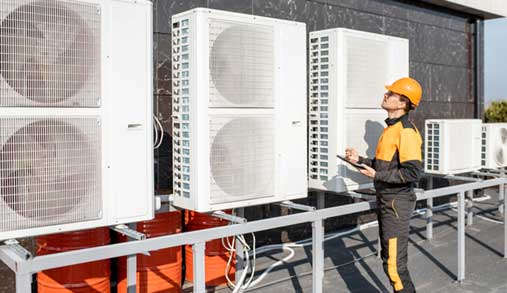 Maintenance
Maintenance is an important part of any commercial air conditioning system. Keeping your AC units running smoothly and ensuring that they are always in good working order is essential for the comfort and safety of everyone who uses them. We offer a comprehensive maintenance service to help keep your business on track. Our experienced technicians provide regular inspections, cleaning and servicing to keep your systems running optimally.
Our team can also identify potential problems before they become major issues, allowing for fast repairs that will prevent costly downtime or disruption to operations. We use only the highest quality parts and materials when performing maintenance services, so you know you're getting the best possible care for your HVAC unit. By relying on our expertise and experience, we'll ensure that your air conditioner runs as efficiently as possible while keeping energy costs low. From regular check-ups to full system replacements, our maintenance services are designed to meet your needs every step of the way. With us taking care of all your air conditioning needs, you can rest easy knowing that everything is taken care of.
We understand how important it is to maintain a comfortable environment at work or home; which is why we go above and beyond what's expected to make sure it stays that way. Moving forward into our commercial air conditioning installation services, let us show you how our experience makes all the difference.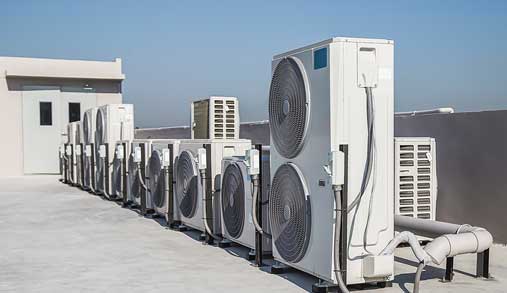 Data Centre Cooling
Our service is dedicated to providing the highest quality HVAC data centre cooling solutions. We understand that businesses need reliable, efficient climate control systems to keep their operations running smoothly and efficiently. Our team of experienced technicians can provide a wide range of services designed to meet your specific needs. From consultations on energy efficiency initiatives to installation of modern air conditioning systems, our experts will help you get the best out of your system.
We strive for excellence in all aspects of our work, from initial design options to ongoing maintenance and troubleshooting. Our commitment to customer satisfaction means we take into account every detail during each step of the process – from understanding your business requirements to offering tailored advice on how to make sure your premises are comfortable and safe throughout the year. Plus, with 24/7 technical support available, you can be confident that any issues or queries will be addressed quickly and effectively.
At Commercial Air Conditioning Auckland, we offer complete peace-of-mind when it comes to HVAC data centre cooling solutions. With years of experience under our belts, you can trust us to deliver unbeatable results at competitive prices. Contact us today for more information about what we can do for you!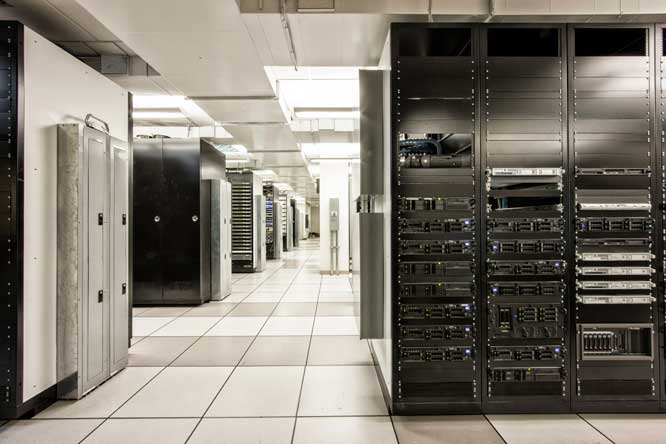 Commercial HVAC Installation Auckland
At Commercial Air Conditioning Auckland, we provide installation services for commercial air conditioning. Our knowledgeable technicians have the experience and expertise to ensure your system is installed correctly from start to finish. Whether you're looking to install an entirely new system or upgrade an existing one, our team will get it done efficiently and in accordance with all applicable regulations.
We understand that each customer has unique needs when it comes to their air conditioning systems and that's why we offer personalized solutions tailored to meet those individual requirements. We'll work closely with you throughout the process to make sure your specific wishes are met while ensuring a smooth installation procedure. Plus, we use only top-of-the-line products guaranteed to perform optimally over time.
With Commercial Air Conditioning Auckland's professional installation services, you can rest assured knowing your air conditioning system will be up and running quickly and safely – no matter what kind of building or facility you need cooled down! Now let's look at how we can help with commercial air conditioning repair services…
Commercial Air Conditioning Repair Services
We offer commercial air conditioning repair services to Auckland businesses. Our knowledgeable and experienced technicians are available for all service calls, from minor repairs to more complex issues. They can diagnose the root cause of any issue quickly and provide an effective solution that will get your system back up and running in no time.
At Commercial Air Conditioning Auckland, we take great care to ensure our clients' systems are always functioning at optimal levels. We use only high-quality parts, backed by a warranty on our workmanship, so you can rest assured knowing your system is being serviced efficiently and effectively. Plus, if anything does go wrong after we've finished servicing, our team is available 24/7 to help troubleshoot the problem over the phone or come out onsite as soon as possible.
What's more, when it comes time to replace aging equipment, we can assist with that too.
Commercial Air Conditioning Replacement Services
Our commercial air conditioning replacement services offer a comprehensive solution to any aging or malfunctioning systems. We provide experienced technicians and quality products that can guarantee long-term, reliable performance from your new system. Our team is well prepared for all types of installation projects; no job is too big or complex for us!
We understand the importance of a professional installation process and make sure that each step is completed with precision and efficiency. From selecting the right components to ensuring proper connections, our technicians will take care of every detail. Additionally, we also provide maintenance service after installation to ensure your system runs optimally over time. So don't wait – if you need an upgrade on your current system, rely on us for swift and expert service!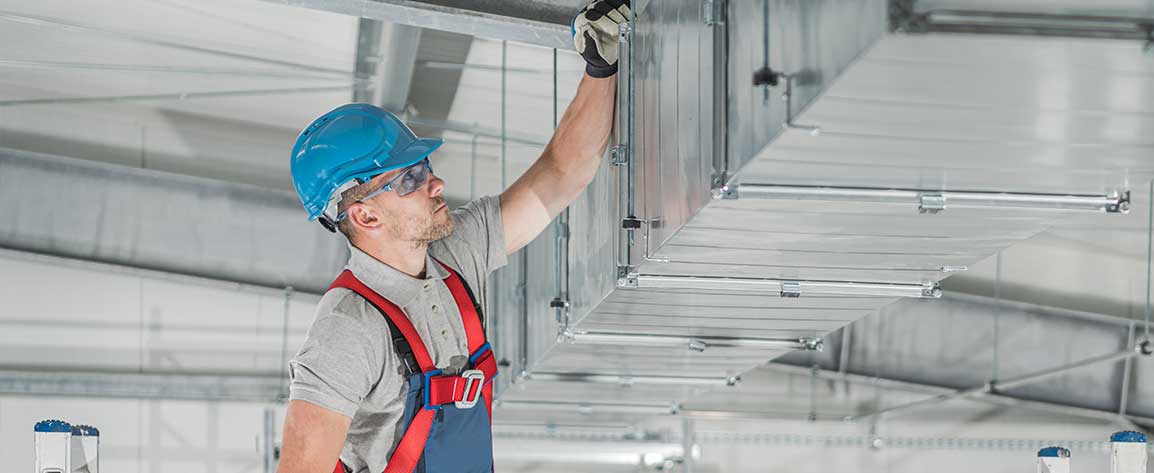 Frequently Asked Questions
What Is The Cost Of HVAC System Installation?
The cost of HVAC system installation can vary greatly. It depends on the complexity of the job, as well as the type and size of equipment being installed. At Commercial Air Conditioning Auckland, we'll provide you with a detailed quote that takes into account all your requirements so that you know exactly what to expect before any work begins.
We understand that it's important for businesses to have an efficient air conditioning system in place, and our team is here to help make sure that happens at a price point that works for you. We offer competitive rates and are confident we can find a solution tailored to fit your budget. Get in touch today so we can get started!
What Are The Benefits Of HVAC Analytics?
HVAC analytics are a powerful tool for commercial air conditioning businesses. They provide data-driven insights and enable companies to better understand their systems, optimize performance, and reduce costs. By using HVAC analytics, businesses can easily monitor system performance in real time and identify areas of improvement that would otherwise be difficult to spot. This helps them make informed decisions about how best to maintain their equipment while also providing cost savings and improved efficiency.
The benefits of HVAC analytics don't stop there: they allow business owners to accurately predict the need for maintenance or repairs before an issue becomes critical – meaning fewer unexpected outages and reduced service disruptions. Furthermore, advanced analytics can even detect changes in usage patterns due to seasonal fluctuations, allowing managers to adjust when necessary and maximize energy efficiency within their facility. All these features combine to create a comprehensive solution that not only saves money but also ensures optimal operation of your commercial air conditioning systems.
What Type Of Maintenance Services Do You Offer?
At Commercial Air Conditioning Auckland, we offer a wide range of maintenance services for your HVAC system. From regular cleaning and inspection to repairs and replacements, our team can help you ensure that your air conditioning unit is running smoothly and efficiently. We also provide scheduled maintenance contracts, so you don't have to worry about scheduling service appointments or worrying about the cost of unexpected repairs.
Our knowledgeable technicians are able to diagnose any issue with your air conditioner quickly and accurately. With their expertise in HVAC systems, they can recommend the best solution for your needs at an affordable price. In addition to these services, we also offer energy-saving solutions that will reduce your energy bills significantly while keeping your comfort levels high all year round.
Whether you need immediate repairs or just want to invest in preventive maintenance, Commercial Air Conditioning Auckland has the experience needed to get the job done right the first time. Our experienced professionals are here to answer any questions you may have before providing a customized solution tailored specifically for your home's unique requirements.
What Are The Benefits Of Replacing An Old Air Conditioning System?
Replacing an old air conditioning system can provide numerous benefits. First and foremost, it can lead to improved energy efficiency which in turn could result in significantly lower utility bills over time. Furthermore, replacing your unit with a more modern one will also enable you to take advantage of newer technologies that offer better performance while consuming less power.
Additionally, having a new air conditioning system installed will allow you to enjoy the latest features such as enhanced temperature control, quieter operation, and advanced filtration capabilities. This means that not only will your home be kept at comfortable temperatures throughout the year but you'll also benefit from cleaner indoor air quality too. Plus, investing in a brand-new AC system may even increase the value of your property should you decide to sell up at some point down the line! All things considered, upgrading your existing setup is definitely worth considering if efficiency and comfort are important considerations for you.